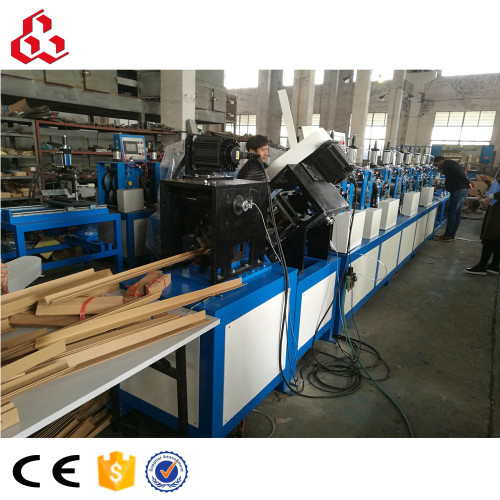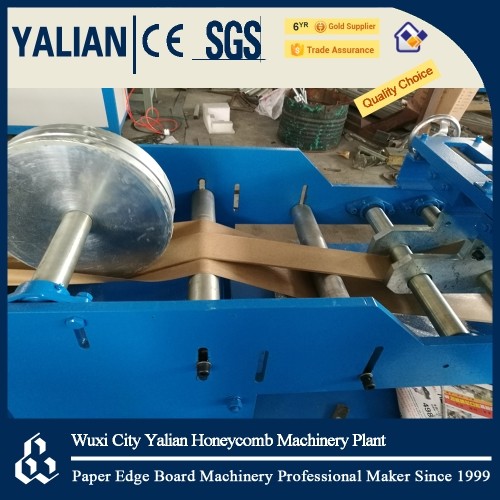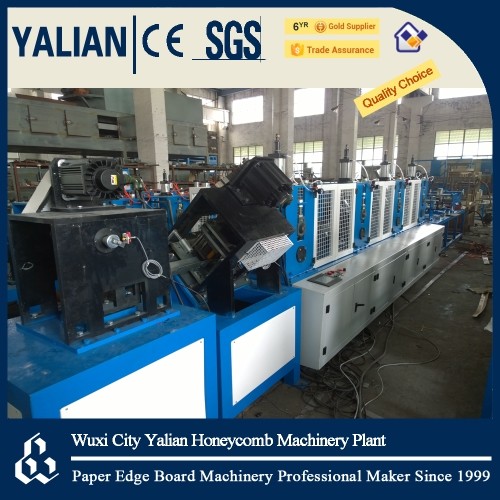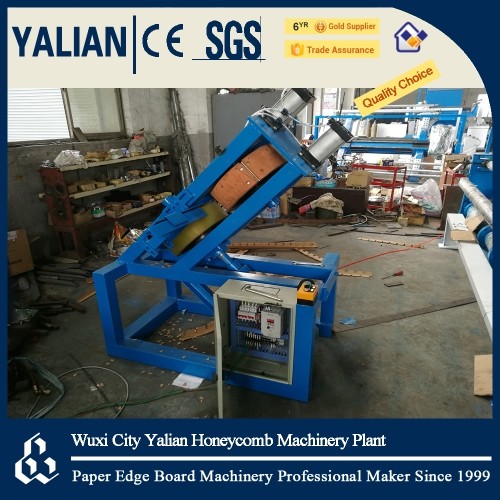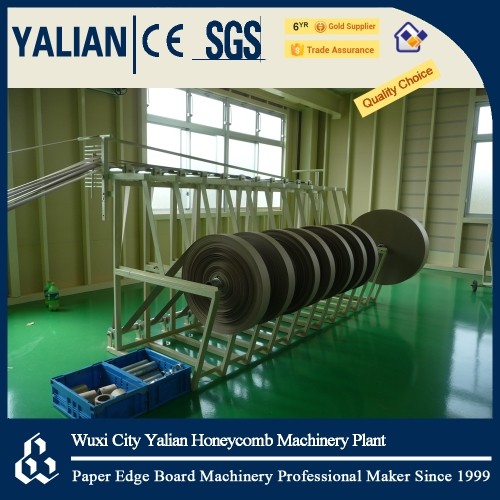 paper edge corner machine
Description
This two function paper edge corner machine adopts Servo System; all operation actions are controlled by man-computer interface touch screen, frequency transformer control, and air cylinder cutting to make sure the paper edge cornersize accuracy. Adopt 8 group air cylinder pressure control sync pressing roller, making sure rotational speed uniform, pressure uniform, efficiently avoid surface paper wrinkle & broken. It is easy to change production from edge corner to flat board, no need to make operation to pressing roll. Machine video: https://youtu.be/i2u4WkRc5QA. Flat type machine video: https://youtu.be/O44Wl49x39g
Model

SKHJA

specification

V-type:25-100mm, equal or unequal sides;

flat board:50-200mm

Edge corner thickness

2-8mm

Production speed

0-35m/min; for flat board 0-35m/min

Cutting tolerance

±1mm/M

Cutting length

≥250mm

Max layers

13layers

Installed power

10kw

Cutting ways

Cylinder cutting( with hydraulic unit)

Gluing way

Double or single side both available

Required operators

2
Machine Characteristics:
• This paper edge corner machine has low request to paper.(can use low gsm paper: surface paper: 120-250gsm)
• Many gluing ways combination, controllable heating system, glue well-distribute, binding even.
• Adopt 8 group air cylinder pressure control sync pressing roller, making sure rotational
speed uniform, pressure uniform, efficiently avoid surface paper wrinkle & broken.
• Adjustable paper feed construction, changing specification easy and quick.
• Imported Servo System with high cutting accuracy. Cut tidy and good looks, avoid flash.
• Man-computer interface cooperation easy & convenience, the whole paper edge corner machine just needs 2 workers to operation.